Join the official Hyper Discord!
RazielWarmonic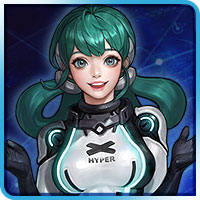 Hyper Universe Rep: 2,300
Posts: 166
Member
Did you know we have an official Hyper Universe Discord?
Well, we do! All you have to do is click this link to join ->
https://discord.gg/playhyper
Come join the fun! Talk with other Hyper Universe fans, myself, and more!
But what exactly is Discord?
Discord is a free chat and voice program with servers to join, designed with gaming in mind. You can read all about Discord on their
official site.
Just keep in mind, our Discord follows the same
forum rules.
GLHF,
Raziel