RazielWarmonic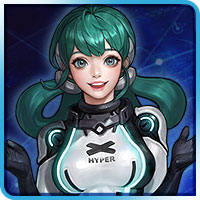 Hyper Universe Rep: 2,295
Posts: 166
Member
Hello fellow Hypers!! We have an infograph with some neat-o stats from our closed beta test. Take a look at it below, and compare it with our public alpha test graph!

Since our closed beta nearly 4 weeks ago, we have gathered feedback with your concerns, suggestions, and general comments on what you liked and disliked about Hyper Universe. Things we are currently working on:
Steam integration - Oh yes. It's coming for the next test. Get hyped.
Too Much Crowd Control - This was a huge point of feedback during alpha and closed beta, and we are working into ways to reduce the amount of crowd control in the game. However, since this is a balancing issue, this will be an ongoing effort going forward that will rely on more feedback.
Better Controller Support - We are working on improving controllers, which includes support for PlayStation 4 controllers.
Queue Times - This is an ongoing effort from alpha, and going forward. Currently we are making changes to the new player experience and algorithms to help things move along faster for all.
Latency - We are analyzing ping and looking into more server locations to bring latency down and as a result input lag for players.
Bug Fixes - An obvious but ongoing effort, we are working on bugs that were reported during closed beta such as text grammar and clarity issues.
We want to thank everyone for submitting their surveys and leaving feedback for Hyper Universe, as it will help shape the game's future!
-Hyper Universe Team