~~~ Friendly Friends Friending in CB Thread ~~~
DuWryght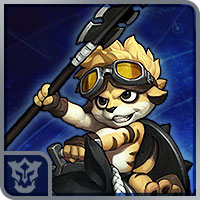 Hyper Universe Rep: 1,095
Posts: 168
Member
I suggest we consolidate thread for recruiting people to play together in a single location. Please use this a a space for adding friends. You might suggest friends as well if you meet some good folks online. I would love to drive those that are play in CB but aren't posting online to visit our space and join the conversation!

I will start in the general format I hope people can use:

Name: DuWryght
Location: NA (Eastern)
Roles: Bruiser, Tank
Cool thing about me/quote: "I would rather not hurt you to accomplish my objectives. But, if you cross me, I'll splat you flat!"