PSA Elendis and mini guide
WatchGintama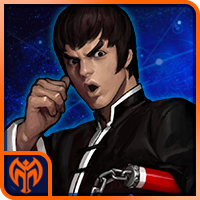 Hyper Universe Rep: 560
Posts: 32
Member
Elendis is a support Hyper who has the option to switch between healing or damage and has utility traps that heal or stun. She is a great support for your team but you need to know how to play with your Elendis teammate for her to be effective.
Crouch or press down on the trap to heal.
It does not heal you by standing on top of it or ignoring it. Please use them if your HP is low and don't die.
The orange traps are meant to stun enemies.
Free Warps
if you use my portal which I put at the base usually. Use it when you respawn to get to places quicker.
I also put these at the very beginning of the match at level 1. Please use it to warp to Jungle faster if you need to.
The Portal can block turret attacks for 10 hits.
Top lane tricks
When pre-trapping enemies, place your
Stun traps
a bit before the 2nd ladder. From the enemy's position it will be blocked by the map and point of view.
For the first ladder, place it directly onto the center of the ladder. The pov when the enemy stands by the 2nd ladder looks like this: