Scheduled Hotfix Maintenance - Aug. 30th
RazielWarmonic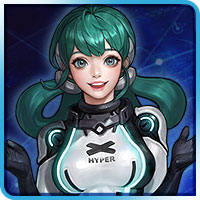 Hyper Universe Rep: 2,300
Posts: 166
Member
We will be deploying a hotfix patch for Hyper Universe to address AI matchmaking issues based on feedback. Hyper Universe
will not be available
to play during the below listed times.
When:
Los Angeles (PDT): 7:00 AM - 9:00 AM
New York (EDT): 10:00 AM - 12:00 PM
London (BST) 6:00 PM - 8:00 PM
Sydney (AEST): 12:00 AM - 2:00 AM, August 31st
What:
To continue our improvements with the new user experience, the following changes will be applied during maintenance:
Lowering the level it takes to get moved into AI Match if you queue for Regular Match from 6 → 5.
Increasing the time it takes to switch from Regular Match → AI queue if you are under Level 5.
Added a warning message when players below level 5 try to queue up for Regular Match
Lowered the new user program buff during AI matches.
For reference, please see our original post,
DEV BLOG - LEVEL UP EVENT.
Patch version: 3.0.64371