001ofMany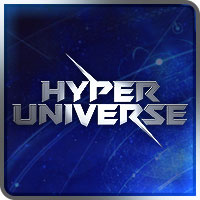 Hyper Universe Rep: 375
Posts: 38
Member
More advanced mechanics that the vets are probably looking at and laughing since it's coming from me, but I don't see many folks utilizing these tricks.
I'm sure most of you are aware of the Cancel mechanic and probably already have some pretty cool and "creative" tricks up your sleeves so if you wouldn't mind sharing a couple of them here that would be swell.
Here's one: (For my Boo Ryta.) Recoil Dash. Cancel Recoil Shot immediately- and i mean immediatly, as in "before the attack even comes out!" into a Dash. If done in the opponents face, you'll slow the enemy and switch sides. Pretty good mind game tool, but can also help you chase down your targets. Watching them not know where to run is always funny.
Jumping attacks on the other hand don't get much love. Which makes sense since it's only a benefit to those who can do them right, and don't allow for much... "creativity". If you aren't aware, all Characters can cancel their jumps with an attack. "What's the point of that?" you ask. Well, most characters don't need to reset their basic attacks if they do it in the air, it also puts you on the ground faster (if you're going up), or gets you on the ground later (if you're coming down) while also saying "No" to jump pads. You can also move freely in the air during your attack. I'll be referring to jump attack canceling (attacking before you reach apex of your jump) as "Hops"... because no one else has given it a name as far as I know and so I claim this in the name of the Many Faced GOD!
*Jump attack canceling in this game should not to be confused with the fighting game term which refers to canceling an attack by performing a jump to cancel the recovery animation of the attack. In fact this is literally the opposite; canceling the jump by performing an attack.
Hops, are a lot harder to get good at and aren't really mentioned in game. Depending on how early you cancel the jump and how quickly you can do another, you can basically ignore whatever your attack speed is and can move around freely while attacking. The sooner you cancel the jump with an attack, the lower the attack is to the ground, the faster you will land, and the faster you can repeat. Melees have the easiest time spamming this since they have a better hit-box on their jump attacks so I won't really be focusing on them. Let's focus on the Ranged Characters for now, because the potential abuse of this gimmick is pretty sweet and offers more in terms of separating the wheat from the chaff in terms of skill.
Characters with fatso projectiles (like Aisha and Ignitia) can spam
Hop Shots
(*name pending) pretty easily. They have to be lower to the ground than melees but duh. Celine, Jack, and Cain can as well but they feel like they need to be even lower to the ground than Aiz and Igz to hit anything. Same goes for Piny. She needs to be pretty friggin low. Blue Rose has hop shots too but GOOD LORD!! the timing is insane (feels like a 1Frame cancel) and even than can't hit them shorties. Tatyana can... but can't, since her projectile is too small to hit anything so... she can style with it. Her attack speed is pretty good anyway so don't worry about it.
Then there are those you don't have hops (thank goodness) Ryta, Elendis, and Turner. I mean, they can jump attack obviously, but their attacks still need to reset so they don't benefit from the attack speed potential, but do it for the freedom to move whilst poking. Ryta already has built in mobility and attack speed in her kit, and her attacks cancel into each other anyway. She doesn't really need more, but I can talk about Ryta for days... let's move on. Can you imaging Elendis with a healing machine gun? and... Screw Turner... He's good.
*Keep in mind that some smaller targets like the typical minion, Pinky, and Green Pit Bull make it tougher to land your hop shots (I don't think B.Rose's hop shots can even touch Pinky she's so short.)
Here's another: Ryta's Hop Shot Back (press Jump>Attack>hold Back in that order) if done really low and fast enough looks like a stunted Recoil Shot. Use it to bait the opponent into thinking you just wasted one of your escape tools. Then hit 'em with the Recoil Dash to STYLE on 'em!