I'm playing in 1440p, fonts seems "blurry" a bit?
squiddlydoo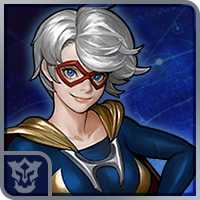 Hyper Universe Rep: 425
Posts: 45
Member
Game is fun, very addictive and all but does the fonts in this game seems a bit on the low resolution side for you guys? Anyone else playing in 1440p? All the text/fonts in this game look very much "pixelated". It's as if the fonts aren't scaling properly and just look "stretched". It makes reading some of the skills and other stuff a real chrore. It's no unreadable but it's borderline. If anyone knows how image resizing work in general here's the best example I can think of, open a .jpg of 320x240 pixel, stretch that image all the way to 1920x1080, that's how the fonts feel in this game. I think like whoever was in charge of the interface messed up the English font integration, big time. Like, it's borderline game breaking, it makes reading skils and stuff such a chore. It really makes you wonder if you guys are putting any real work into this game at all, like this is the basic guys. Having fonts issues like this in 2017 is completely unacceptable.