shadowjesus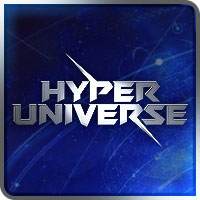 Hyper Universe Rep: 260
Posts: 19
Member
Towers in general just feel a bit wonky in this game. Pretty early game, they take a bit of time to destroy, but there's not a ton stopping an enemy player from chasing you through a tower end to end and killing you. Most movement abilities will get you through most of the AOE, so you're taking minimal damage. Most other games walking through a tower early to mid game will either straight up kill you or bring you to such a low health amount whoever you're chasing has just as much of a chance if not more to kill you.

Getting to late game, it feels like they go down so rapidly, especially your base/"core". Unless you have a solid team and communication, it seems like losing all 4 towers is pretty much a guaranteed defeat given how little effort it takes to destroy the final one. Maybe on paper the towers are OK, but the current map is fairly small all considered, and there's not much to do aside from just push out the 2 lanes/4 towers so them being balanced the way they are doesn't make a lot of sense, at least to me.

Not sure how everyone else feels?