RazielWarmonic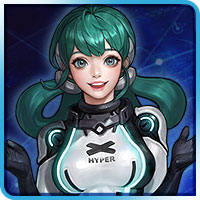 Hyper Universe Rep: 2,270
Posts: 161
Administrator
Hello Hypers,

We have a very special message from Eundo Chae, the CEO of CWAVESOFT. Please read what he said below:

Hello, this is Eundo Chae, CEO of CWAVESOFT, the developer of Hyper Universe.

I am very happy, and slightly nervous, to introduce myself to players in writing for the first time.

First of all, my team and I sincerely appreciate everyone who has been taking an interest in and enjoying Hyper Universe. We've worked diligently for the past four years to create an innovative, fun, deep, and enjoyable side-scrolling action MOBA.

We view Early Access as a vital step to make improvements before the game's official launch, based on the valuable feedback of players experiencing Hyper Universe for the first time. We take your opinions seriously and strive to use your feedback to fine-tune Hyper Universe into a better game. We ask for your continued feedback.

While looking over your current feedback, we saw some debate on the subject of censorship and thought that providing our official stance as the developer would be the fastest and best way to communicate the circumstances of the situation to you, the players.

After we launched in Korea, we fiercely considered every aspect of the game—gameplay, accessibility, visibility, balance, stress factors, technical issues, etc.—to determine if we were lacking in any area based on feedback from players. This process was done through CWAVE's internal discussions among various teams—Planning, Art, Programming, etc. The result is the current version of the build that you see.

Based on our internal review, we deemed that some of the artwork that is currently causing so much discussion was creating a hurdle for certain players, who find that type of artwork uncomfortable, stopping them from playing Hyper Universe for the first time. In other words, the art in question was harming the game's accessibility. We decided in the middle of preparing for Early Access to change the direction of that art; the changes would also be applied to the Korean version of the game in a patch at the end of the current season, on 9/14, before the new season began. We are deeply sorry that we could not keep the content consistent, due to difficulties in managing the revisions for both the Early Access and Korean versions; we will work harder to keep the content consistent across regions in the future.

Hyper Universe is CWAVE's pride, and the result of much thought and effort; we believe that many people will really enjoy playing the game, just like we do. Based on this belief, it has always been our goal to make the game as accessible as possible to anyone who loves action, side-scrolling, or MOBA games on any platform, so that they can enjoy our unique gameplay and also have fun watching other people play. To achieve this goal, we ask for your continued support, both by pointing out the parts of the game you really enjoy and by letting us know of any areas where you encounter inconveniences or see issues.

With our mission and pride as a professional game developer, we will do our very best to provide joy, fun, innovation, and excitement.

Sincerely,

Eundo Chae

[Original Message]

안녕하세요, 하이퍼유니버스 개발사 CWAVESOFT의 대표 채은도 입니다.
처음으로 유저분들께 글로 인사드리게 되어 굉장히 반갑고 약간은 긴장됩니다.

먼저 하이퍼유니버스에 관심을 가지고 재미있게 즐기시는 유저분들께 진심으로 감사드립니다. CWAVE는 새롭고 재미있고 깊은 게임성이 있는 횡스크롤 액션 MOBA를 만들기 위해 4년 이상의 기간 동안 열심히 하이퍼유니버스를 개발하고 있습니다.

이번 얼리엑세스는 공식 출시 전에 유저분들의 소중한 피드백을 받아 개선작업을 거치기 위한 단계입니다. 소중한 의견에 대해 리뷰하면서 더 좋은 게임으로 발전하기 위해 고민하고, 게임에 반영하고자 노력하고 있으니 계속해서 좋은 의견 부탁드리겠습니다.

다만, 여러 의견 중을 확인하던 중에 많은 분들이 Censorship의 문제로 논란이 되는 것을 확인하였고, 이에 대해서는 개발사인 저희의 의견을 공식적으로 말씀 드리는 것이 유저분들과 소통하는 가장 빠르고 좋은 방법이라고 생각하였습니다.

한국 지역 출시 이후, 저희는 유저분들의 피드백을 바탕으로 게임성, 접근성, 가시성, 밸런스, 스트레스 요인, 기술적인 이슈 등 게임 전반에 걸쳐 조금이라도 모자란 부분은 없는지 치열하게 고민하였습니다. 이 과정은 기획팀, 아트팀, 프로그램팀 등 내부 직원들의 논의를 통해 이루어졌고, 이에 따른 결과물이 현재 버전의 빌드입니다.

또한 현재 논란이 되고 있는 일부 아트는 해당 아트를 불편하게 생각하시는 유저분들께는 처음으로 하이퍼유니버스를 플레이 하는데 하나의 장애물로 작용할 수 있고, 이는 게임의 접근성을 해칠 수 있는 요인이 될 수 있다고 판단하였습니다. 이러한 방향은 얼리억세스를 준비하는 과정에서 결정된 것으로 한국버전도 9월 14일로 시즌 종료 및 새로운 시즌에 맞추어서 패치로 적용되는 피쳐입니다. 얼리엑세스 버전과 한국 버전의 리비전 관리의 어려움으로 컨텐츠의 통일성을 유지하지 못한 점 정말 유감스럽고, 컨텐츠의 통일성 및 버전 관리에 대해 더 노력하도록 하겠습니다.

하이퍼유니버스는 CWAVE 의 자랑이자 고민과 노력의 결과물이고, 많은 분틀이 저희와 마찬가지로 정말 즐겁게 플레이해 주실 것으로 믿습니다. 이러한 믿음을 바탕으로 저희는 다양한 플랫폼에서 액션, 횡스크롤, MOBA 장르를 즐기는 유저분들이 저희만의 매력적인 게임 플레이를 즐기고, 다른 유저분들의 플레이를 보면서 또 다른 재미를 느낄수 있도록 하는 것을 목표로 삼고 있습니다.이를 위해서 좋은 방향에 대해서는 아낌없는 지지를, 불편하시거나 문제 있는 부분에 대해서는 따끔한 충고를 부탁드리겠습니다.

저희는 게임을 제작하는 전문개발사로서 사명감과 자존심을 가지고 유저분들에게 기쁨, 즐거움, 새로움과 짜릿함을 드리도록 최선을 다하겠습니다.

채은도 드림.