Closed
Reviews on steam turn bad for the game.
ChristmasChan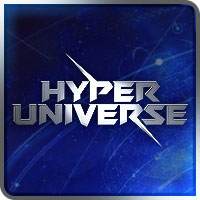 Hyper Universe Rep: 520
Posts: 48
Member
the reviews have went from "mostly positive" to "mixed" and the negative reviews are only rising. its actually growing close to a 50/50 ratio and all because of censorship.

the community tried to warn you WELL IN ADVANCE that this would happen, you ignore and instead side with your minority playerbase. Well you cant say we didnt try and you cant say we never gave feedback. if you only want a maximum of 10 players playing this game and of those 10 players they only play for 1 hour a week than so be it, thats your decision. gl, even if the game doesnt get shut down like first assault did then it will never be an esport because of lack of community support. and without Esports funding it then well its only a matter of time before the life line is cut.

what a shame. But you know whats scumbaggish about all of this? you guys still have the nerv to advertise the game with UNCENSORED art despite being so dead set on censoring the game and giving BS reasons on why you are censoring it... even the top of your official page still has uncensored taty and kurenai art. disgusting business practices.
This discussion has been closed.