Options for in-match, endgame gold
DuWryght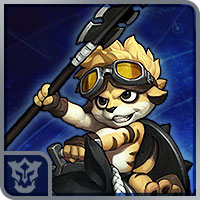 Hyper Universe Rep: 1,095
Posts: 168
Member
One of the issues I see with this game is beating stalemates. Once everyone is capped and their gear as maxed, the game diminishes to "who can cc who first." The only mechanics we have are the boss. The boss on the dragon map spawns a single tank which isn't much of a help as it can quickly be focused. On the 2 lane map, it's a little better. What I would like to see is use for gold at endgame. I've had over 8k gold when the game started going long . It would be nice to be able to buy something for the team. Maybe buy buffs or spawn a wave of stronger minions.

Alternatively, perhaps the cost of warping can go up. I think with this suggesting, hypers with better sustain and life recovery will become more valuable as you can quickly retreat, back, and warp right into the fray without spending much time trying to recover by other means.

It's something. I know I've played matches where people were stalemate even at the boss. Gold has zero purpose at endgame outside of free warps (but you get gold at a higher rate as the game goes on). Stats mean less when endgame is just a cc and group fight. What I'm saying is even if you were farming well and your team hits cap faster than the enemy, you can still lose/die if you catch a cc at the wrong time or get ganked or whatever. I would like to see some mechanics in place that can allow teams with high gold amounts to tilt the game in their favor even further.