On a serious note - Plans to get game to be known?
GabeSkywalker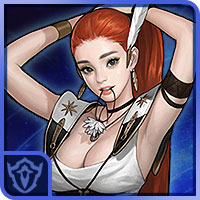 Hyper Universe Rep: 765
Posts: 55
Member
Hello,
Ok, so first of all 2 words (to begin with):
1.- Anyone who knows me (or has seen my previous posts) would known that i tend to always write text-wall posts, so get ready for one of those (TL;DR version at the end, i promise)
2.- Grandma used to say:
"It's wise to change decisions" (Who gets the Kamen Rider reference will get lots of love forever haha!)
Ok, now serious though, i DID GOT PISSED by certain matters that i do not want to be discussed ANYMORE (at this moment i would love to be a mod just to keep order in this post... but actually, would be great if any mod kept close watch of posts like this, just so they don't get out of control with foul language, fights and problems that always walk in circles), i was pretty sure i would just leave this ship and watch it sink (or keep afloat), but i really really enjoy the game so much, i want to be part of the effort to keep it afloat, so i don't take back anything i said before, but instead of starting another war let's get some ACTIONS that can be benefical.
So, now on with the post, i would like to ask the Nexon/Hyper Universe team (maybe @Razielwarmonic could give some "hints" on the point i try to make here) overall, what do you guys have in mind for making this game grow? We all know any game needs players to stay alive, and MOBAs need it a bit more "Urgently" as <no people> = <nobody will get into this>, or more like <few people> = <less people will get interested>, obviously the HU team will keep some info. from us, it's natural, their plans are theirs, but we as players want some relief
that there are plans to attract more people
Yes, the game is still on early access, so somehow we can see this stage as some sort of "Beta" (i'm not that familiar on Early Access, most games i see on EA, i tend to ignore), but it is still a pressing matter to see posts like this:
http://forums.hyperuniverse.nexon.net/discussion/3786/eu-seems-to-have-no-players
or this:
http://forums.hyperuniverse.nexon.net/discussion/3675/looo-ng-match-up-time
.
Just some general ideas of what can we do as players:
We as players can start building small groups or small "communities" so when we are playing we can group up, get people to queue and get the games going.
If we have a YouTube channel, we can make some videos and upload them too, no big deal, just "Hey, look at how this gameplay is", they may not go viral, or won't be seen by many people, but it's a start (I'll start doing this on my free time)
Since EA is paid, it's obvious that it will be difficult to have friends get into this now, but still that option exists.
Finally, i wanted to say that this post catched my eye:
http://forums.hyperuniverse.nexon.net/discussion/3690/marketing
this guy makes a good point, sadly his post got instantly "buried" by the actual drama-fight, and well, HU team didn't get there.
TL;DR: Let's just stop the drama already, whoever wants to stay stay and let's start doing something to keep the game "afloat", more players = more people will get attracted = we'll be able to play more.
Just my two-cents