Asia server seems to be broken atm
Baa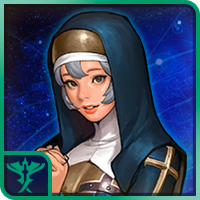 Hyper Universe Rep: 230
Posts: 9
Member
Type of bug:
Unable to start any match on Asia server.
Description:
Asia server was fine yesterday morning, could play some matches. Then somewhere around noon, couldn't start any match on Asia server. And up until now as I'm writing this, the problem still exist and I still can't play there.
Other servers, NA and Europe works fine.
How to reproduce:
Click "Mode"
Create "Custom Match"
Choose any map
Choose Asia server
"Add All AI" on both sides
Click "Start Game"
Wait a while and now the game is stuck in Limbo state. Can't do anything, can't leave match. The button become greyed out and nothing happens.
And when I try to click the [-] button on one of the AI, it will says:
Another one,
Click "Mode"
Choose "AI Match"
Choose any map
Click "Start Game" button
Choose Asia server
Wait for 2-3 Minutes (Must be long enough, 2 minutes or more)
Now try to cancel the match queue
And it will not let me leave the Queue. On NA/Europe server I can just cancel it and select another mode just fine, but in Asia it seems to stuck.
Cannot do anything, it stuck in limbo state. So it seems I just can't play any mode using Asia as server. I've tried asked several users, on Discord and in game chat, they seems to face the same issue.
Hope GM can check it out, there's definitely something wrong with Asia server.