~~GG Thread of Appreciationessficationtudely~~~
DuWryght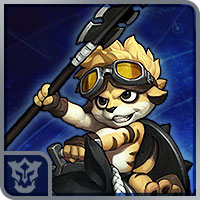 Hyper Universe Rep: 1,095
Posts: 168
Member
I'm away from my home computer, but I thought this would a good hub to show some love to players that you encountered and had a good match/positive experience with.
I'll shout out Socone for being flexibile and literally the only other person playing vs AI capture with me. You were also flexible once you got my strategy.
Shout out to some of my folks from an old alpha friends list that whooped us good yesterday. I don't have the names, but I'll retrieve them tonight. It was your Vamp, Wukong, Sapi, and Jack that dropped our Pinky, Kurenai, Aisha, and TnT. Pretty much a stomp the entire way after we won a near meaningless first team fight and yoinked Boss orb. I take most of the responsibility for that L as I committed to the first team fight we lost and didn't get online (played my late-game tank build). You all were well organized as you have been since I first met yall.
Shout out to Yenny that I finally bumped into 2 weeks ago. I know I'm low tier vs AI ruling right now, but that's because I'm trying to finish out story missions
.
Overall attitude....

5 votes

Triple keeel!

&nbsp

20%

(1 vote)

Victory!

&nbsp

20%

(1 vote)

Salty!!!!

&nbsp

0%

(0 votes)

Defeat...?

&nbsp

0%

(0 votes)

Cooldown reduction....

&nbsp

60%

(3 votes)