Rawrzory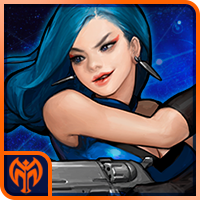 Hyper Universe Rep: 430
Posts: 70
Member
Well since i started playing hyper universe one of the first chars i liked was blue rose. Been playing her for quite some time now and pretty much got a few builds i'm happy with (although i mostly use 1). Now after having met a few people that i believe are "kurenai only" players i have seen that the kurenai v.s. blue rose match up doesn't really favor blue rose.

You will have to dodge both stuns to be able to have a shot at winning and even then they can always still run around while waiting for CD's and throwing those ever annoying homing kunai's that slow.

Now i have tried to implement - stuntime gear and the "slow on crit" which helps allot in fighting her, but i loose out on allot of damage compared to my "high damage" build. Anybody else that might have some tips that can help here ?

(maybe this should have been posted in the hyper directory, but as this is not feedback on a hyper themselves i'm not quite sure it belongs there).