Community Character Guides
LifeHU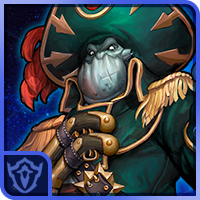 Hyper Universe Rep: 295
Posts: 29
Member
Seeing as no website for Hyper guides exist for the NA & EU versions, I decided to build one.
http://www.hyperuniversedb.com
My goal is for this website to serve the community by providing helpful, in-depth guides on Hypers. As we near full release, I believe it's important that this resource exists, so that newer players can find guides on how to improve at specific characters, as well as an outlet for experienced players to share their knowledge. Currently only guides for Admiral, Celine, Wukong and Gelimer are published, but I plan on having at least one for each Hyper very soon. These guides include item builds, a breakdown of each skill and their usage, along with video examples.
I've been reaching out to some of the top players in both NA & EU, to ensure that character guides are accurate and helpful.
I'm always open to constructive criticism and suggestions on how to improve the site and user experience. If you'd like to suggest changes, or contribute guides to the website, please get in touch with me via Discord or inbox me.
Thanks.