Community Livestream 10/06/2017
Predictable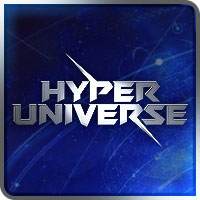 Hyper Universe Rep: 415
Posts: 41
Member
Who: Predictable and special guest Disrespect!
What: Join us for our (Wednesday/Friday) Community Livestream! Talk about Hyper Universe and play with the Nexon team! We will be giving away two Founder's Pack keys and a recolor skin or emotion of your choice!
When: Friday, Oct. 6th, 2017, at 4PM PDT/ 7PM EDT/ 12AM UTC
Where: Watch the livestream from PlayHyper at
http://go.twitch.tv/playhyper
Be sure to follow our Twitch channel to be notified of when we go live and to qualify for giveaways!