JunioX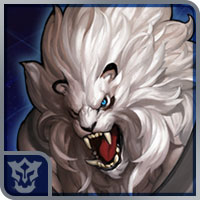 Hyper Universe Rep: 110
Post: 1
Member
Hello guys.
I ask you guys to optimize the game a lot, even before the official release, because this game is one of those I was hoping to come to the West, and play a lot of it. The game runs in the low quality in my notebook, certainly I can play the game quiet here in the low, but during the closed beta happened bugs and problems of bad optimization that caused me to play very little closed beta of the game, precisely because of this Almost intractable.
In this video you can see, I playing a pvp match, game running normal in low quality:
http://www.dailymotion.com/video/x5scgr2
And this video here, shows what happens after a while playing the game:
https://www.facebook.com/canalotsixgamex/videos/1165940630178560/
At least here in my notebook, these visual bugs happened, so when I was already playing my second game in the game, it was always like this, these visual bugs happened, until a moment the game crashes.
My general opinion about the closed beta: I do not know how the game was in its alpha test period (because I could not participate), because this closed beta in my opinion is more like an alpha test than a closed beta, Bugs of these types usually appear more in alpha phase than closed beta. I do not know if it actually had enough people to discover several bugs during the alpha, since it was only 3 days of alpha test, and the closed beta 8 days of testing. If in case you have a close closed beta, increase the time to test the things of the game etc, because 3 or 8 days and very little to really test everything and discover some bug in the game.
Thanks for reading everything, waiting for the game.