SyR_SnOw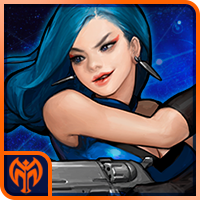 Hyper Universe Rep: 1,440
Posts: 111
Member
Like the title says I think this map/mode needs to make a return especially with cube events on weekends. I've said this several times on discord but I prefer this map/mode way more than Dragon's refuge. I love the fast paced chaotic combat aspect to it. Its perfect for testing new hypers/builds in live combat. If you don't like a new hyper or your build isn't performing how you thought it would, its all good because the matches are lightning fast. I would have played it more but it quickly became unpopular plus it split the population which was a bad thing. I remember grinding for cubes in this mode one weekend and it didn't take me long to get the daily limit.

I would love to do competitive custom matches on this map as well, I think it would be hella fun/intense. It wasn't perfect though, it needed a mini tutorial like the prologue. A little bit more feedback is that the bosses felt like they didn't matter. You want the cubes and map control more than anything especially if you can get quick picks as hills are spawning. I would give more feedback but because I didn't get the chance to play it enough with competitive teams I'd rather not jump the gun on gold gain, spawn times, etc etc.

As bad as I want this back asap our population needs to be healthy and stable before this happens.