Thank you Nexon NA, I'm impressed!
Hegoken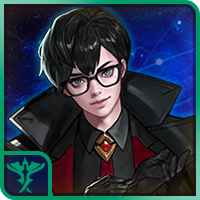 Hyper Universe Rep: 1,225
Posts: 81
Member
It's been roughly a month since I left Hyper Universe and I come back to see how the games been doing.
I write this for those who can understand more than what is written.
Thank you Nexon NA for doing such a good job bringing Hyper Universe to the public. You've had nothing but success and every step your company makes leads to a much brighter future. I believe words of gratitude are in order for all your efforts.
Thank you so much for bringing in hundreds of thousands of players into the fanbase. I love how all the players are enjoying the game so much and continuously play it and never bother to return there copies.
I thank you for bringing nothing but enjoyment and satisfaction to your player and fanbase. Everyone really seems content with the state of the game, bringing more and more players into supporting your game. I'm so glad you listen to them with an open mind, and do your best to make them content.
Thanks a bunch for being responsive and communicating with the public about their concerns and taking action to ensure the success of Hyper Universe. I also believe the playerbase in Korea is also appreciative of it. Your honesty is a real winning factor that we can count on.
I love how active the forums have gotten since a month before. It's a wonder how you keep up with such a bustling community on the forums. They really seem to be really happy with all the work you all have done.
I'm particularly impressed with how quick the queue times are in the game and how stable the new servers are. People are nothing but content and you should be commended!
I hope you all keep up the good work! No doubt you all must be celebrating at a job well done thus far! You brought this game to greater heights than originally expected!
Thank you so much! I just know this game will be around for a very long time!