Wholly Crap... THEY LISTENED!
DuWryght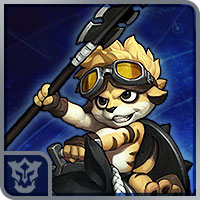 Hyper Universe Rep: 1,095
Posts: 168
Member
I was but a day away from making a post that basically said this game is doomed to some horrible cash shop model that will drown this game into the ground based on the low playerbase and retention rate... and that the active voices feel like they aren't heard.
I'm really glad that
my
suggestion of a Free Weekend was considered and that
my
suggestion of not having to win games during the events to get cube rewards (I can reference the Facebook post, but it doesn't really matter who originated the feedback, but that it was considered). This is refreshing for me because I was pretty sure we were talking to no one but Raziel and Predictable who may or may not even respond.
I think this event is great, though a little bit of a slap in the face to people that got a friend invite recently. I think their accounts should be upgraded as well (though it's not difficult to load up another account and get it to lvl 7). I don't have to worry about winning, so I (an many others) won't queue vs AI. We will have to make sure that premade groups are playing against other stacked teams. It's not like there is ranking, but I can queue up with 2 of my other friends and lay waste to the new players. I'll do my best not too
I do want to thank the Nexon Team for making us feel heard. You are as active on the forums as a stink bug, but this event does make it apparent that you were at least listening to us.
I'll make sure to update the Wiki for this event.
~DuWryght, never do wrong.