RazielWarmonic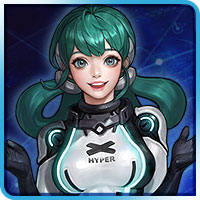 Hyper Universe Rep: 2,300
Posts: 166
Member
Hello and welcome to our lovely forums new Hypers!
To prevent unwanted rift raft from across the galaxy, we have implemented a system where your first post must be approved before you can post on the forums.
So how does this work?
If you create a new forum account, you simply need to make a comment or create a new discussion like you normally would. This new comment or discussion will be sent to the almighty moderation queue where it will be looked at by the moderation team. Once approved, you will be able to post freely!
Simple, right? Just make sure you abide by the
forum's rules and conduct
and you'll be golden!
This does not affect users who have already contributed to the forums.
See ya out there, Hypers!
~Raz