SyR_SnOw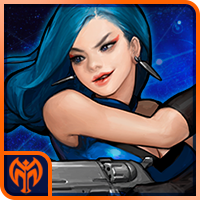 Hyper Universe Rep: 1,440
Posts: 111
Member
Before I get into it please ignore any "New" or "Free rotation" bits you see in the Hyper portraits since they may be inaccurate.
When you find yourself in a situation with your abilities on cool down and your enemy is trying to escape on a ladder.
Hypers under the jump attack section have either an arc or vertical animation/hit box.
Hypers under the situational section are basically judgement calls. Allen for an example has a weird hit box imo, feels like its lower than the height of the sword animation.
Hypers under the Shake Shake Shake! You pretty much want to always be ready to shake the ladder. It's not that their jump attacks never hit but these are easily missed
and have horizontal hit box. Feel free to drop some input and opinions.
Traditional Strikers and ranged Hypers are not on the list because you just have to time your jump attacks, range and projectile speed.
Everyone has to time their jump attacks but strikers don't have to cover ground as much as melee Hypers. If you're in a position to shake the ladder and you know
the enemy is going for the ladder, shake it! I will keep this updated as more Hypers release.