Community Tournament Update
LifeHU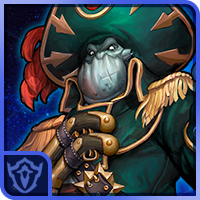 Hyper Universe Rep: 295
Posts: 29
Member
Here's a quick update on the state of the tournament. It is still planned for 11/11, and currently two teams have signed up.
You can find the bracket, as well as everything else here.
http://hyperuniversedb.com/cclash.html#brackets
There are plenty of players still looking for teams, so I'll be trying to group them up as well. If you would like to participate but can't find a team, use this form and I'll try to match you up as well. It's very likely that we will reach our goal of at least 6 teams.
If we get at least 5 teams, we will have prizes for the first place team, and if we get 8+ teams, we will not only have prizes but a double elimination bracket without round 1 byes as well.
I encourage everyone to come out and participate!
- Life