DuWryght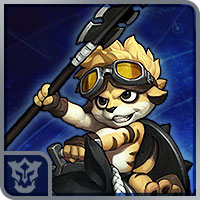 Hyper Universe Rep: 1,095
Posts: 168
Member
Hola HU communidade!
I want to thank the community for really coming together on this project. The site is looking fantastic!
https://hyperuniverse.gamepedia.com/Official_Hyper_Universe_Wiki
I've set up a few more sections that requiring simple importing from the game or even similar submissions.
-Glossary of Terms
- Story
- Community Guides
- Equipment (25% complete!)
- Crafting and Unlockables (~40% complete on initial page)
- Hyper Shop
We've managed to complete the Statistics page, consumable items page and nearly have equipment pages for all common items (should be done today!)
We welcome anyone that wants to chip in. There is so much that can be added. We are really looking for community guide submissions and information on emblems. The bulk of the crafting sections involves a lot of mundane data entry which I'm trying to get out of the way. I have to shout out Jolernaught for initiating the equipment pages!
We are definitely keeping with the pace of the localization. If there are sections you would like to see added in the wiki, please post them here or message me. Similarly, you can start the page and contribute that way, even you are a novice at wiki-ing. We are good at situating related pages where they need to be!
See you on the battlefield!
~DuWryght, never do wrong!