TOURNAMENT ON 11/11 FINAL UPDATE
LifeHU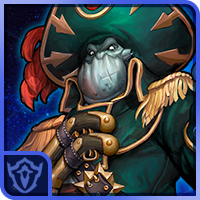 Hyper Universe Rep: 295
Posts: 29
Member
I'm happy to announce that 7 teams have signed up to compete in the tournament. We had a bunch of other players who were looking to compete as well, but could not due to different circumstances. I am closing the team registration now.
You can find the tentative bracket information at
https://www.toornament.com/tournaments/869149650990546944/information?_locale=en_US
.
As you'll notice one team has a bye for the first round. This is necessary for a double elimination tournament with less than 8 entrants. The team receiving the bye was chosen at random to ensure fairness. Certain round one matches are also set in order to incorporate conflicting schedules of certain teams.
Matches will begin at 12 Noon (EST), and progress at the availability of the players. Some matches will be streamed as well, so make sure to tune in to
https://go.twitch.tv/lifehu
to see teams face off against each other live. I will advertise in the discord when exactly the stream is starting. I, and potentially some other community members will be commentating the matches.
If you miss the live stream, don't worry! The VODs will be available on the twitch channel as well as on YouTube.
On an ending note, I'd like to thank Nexon and our Community Manager RazielWarmonic for not only supplying prizes, but advertising the tournament on social media as well. I really appreciate it.
Thank you also to the 28 players participating in the tournament, I wish the best of luck to all the teams.
Let's have a great tournament!
Visit
http://www.hyperuniversedb.com/cclash.html
for further details.