LifeHU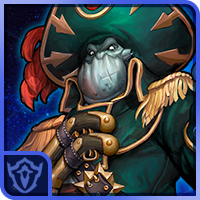 Hyper Universe Rep: 295
Posts: 29
Member
Congratulations to team Boku no sef for getting first place in our community tournament!
The following players have won our first place prize of 15k NX, 30k gold, and a mini emblem of their choosing!
nosef
ShojiQ
Ekram
Ripper
Shout outs to the second-place team "Shang's Restaurant" for putting up a valiant fight.
Missed the stream? Don't worry! I'll be cutting and uploading all the tournament matches to YouTube within the next week.
Full tournament results can be found here:
https://goo.gl/TaYztR
Acknowledgements:
I know this tournament was by no means perfect, but I want to thank all the participants, viewers, and Nexon staff that made it possible. Specifically, I'd like to thank SnOw for agreeing to stream and commentate the tournament on two separate occasions, as well as OgienChomik for streaming and commentating as well. Thanks to Yenny for helping me out as a co-caster on my stream. Thanks to Predictable for helping me promote the tournament, and RazielWarmonic, for making these awesome prizes possible.
Takeaway:
This tournament in many ways was experimental, and I'll be using the mistakes made as a learning opportunity to better tournaments in the future. I've keenly listened to the feedback from both viewers and players, and I'll be working on implementing a solid substitution system (among other things) for any potential future tournaments. I decided to run this tournament because I hoped it would help our community by attracting new players and veterans alike, and I'm grateful that we got some decent viewership for the streamed matches. If you were unable to participate in this tournament, don't worry! Our community manager RazielWarmonic is planning an official tournament sometime this December, so keep your eyes out for that!
Thanks again, and until next time...pce.
- Life