In Defense of Dragon's Refuge
Xennus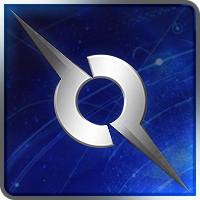 Hyper Universe Rep: 210
Posts: 8
Member
Hello, I'm Xennus and this is my first post at the forum !

While I don't intend to bicker, I'm aware that I might hold an unpopular opinion here (At least according to what previous patch notes said) : I'd like to see Dragon's Refuge on the PvP queues.

Personally, I'm fine with the map as it is, and I think it'd be refreshing to play it instead of Delta Station over and over again. That being said, I understand that there's some legitimacy to why someone would dislike it. While it doesn't necessarily guarantees a victory by turtling (Especially with ranged Hypers), the 2D nature of the game plus the fact it's single laned encourages players to defend more often (But still, a offensive team can win by mantaining map control) - And many people might not find that fun. So, I'd like to propose changes to the map, so it can be more palatable and hopefully it can be on PvP matches.

First things first, while the Single Lane design is DR's largest point of contention, I think it shouldn't change to Dual Lane (Or more) designs for that would kind of defeat the purpose of it being a different map. Rather, the addition of map features to favor attacking would be optimal. So here are my ideas :

1 ) Stretch the lane a bit further slightly, make turrets more distant from one another in a way there's a fair amount of blindspots between them.

A longer lane forces teams to have a slower response when teleports are used up. But also would be important for the another, more important suggestion I'm doing next.

2 ) Add attacking Neutral monsters to the map.

The idea here is to make the map worthwhile to control instead of just sticking to the turrets. So, neutral monsters could help attacking beyond the already existant Siege Tank. Here's how it could work - On the upper part of the map, the neutral monsters could hold Dragon Eggs. Defeat them to get eggs for your team. Getting the eggs would result in dragon whelps coming from the upper half to the lane, but instead of advancing, the whelps would position themselves between the turrets, dealing heavy damage to wave minions (But not so much to Hypers) hindering defenses. On the lower part of the map, deep in the Executioner's dungeon, we could add a monster like a Prisoner. Free him, and he'll launch an attack from the lower part of the map into the same position of the dragon whelps, but instead of damaging minions, it launches a siege attack from afar. The Prisoner would do decent damage to structures, but wouldn't be as resilient as a siege tank, so it could be taken down quickly if teams are paying enough attention. Both of them would have around the HP of a slightly buffed sentinel, so they could be taken down quickly... But in return their spawn times could be short enough to warrant repeated attacks. Teams could still defend, but would be forced to spread a little more, both in vying for the control of the map and defending the turrets from infiltrations.

So, what do you guys think ? Other ideas are welcome ! I just think it'd be nice to keep gameplay varied enough and not overreliant on a single map...