Anyone else feel ignored?
DuWryght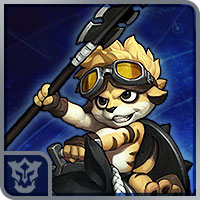 Hyper Universe Rep: 1,095
Posts: 168
Member
I feel like it's pointless posting anything on the forums. I've had better community engagement with comm managers other sites for games of varying popularity. I'm guessing Discord is where we should post because I get some engagement from folks (comm managers and of course other players) there. It's a little said, but I noticed the low forum activity. If anything, they might want to archive the entire forum and relaunch the site when the game goes live. Anyone guessing the popularity of this game that comes to the forum is into a rude reality.

Just saying... I'm not looking for a reply to all the posts, but even a sign of activity beyond the 10 players that come here would be nice. It's part of why I feel demotivated to work on the wiki. It's just as ignored as the forums (though players use the site).