RazielWarmonic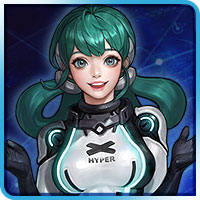 Hyper Universe Rep: 2,270
Posts: 161
Administrator
Hey there Hypers!
We need to know your thoughts about ranked mode to make sure it's how YOU want to play Hyper competitively.
Please let us know your thoughts, concerns, or suggestions about ranked mode in this thread!
Some topics to discuss:
Ban phase
Ban / pick interface
Map choices
As a bonus incentive, we are rewarding players who leave thoughtful and thorough feedback,suggestions or ideas 10,000 GP in-game.
Thank you in advance to all the people who try out rank mode and leave their thoughts!
GL HF out there!