Portuguese Language Feedback Thread
Predictable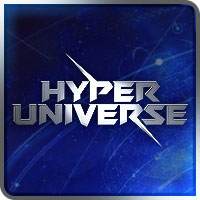 Hyper Universe Rep: 415
Posts: 41
Member
Hello Hypers!
With the upcoming Steam Free Weekend, we will be re-opening the South America server once again. As a bonus, we are also adding additional multi-language support including Brazilian Portuguese in preparation for our Official Launch. It's not quite ready yet, but you can already begin previewing it already.
For New Users:
You can select the language right when you launch the client for the first time.
For Existing Users:
You can change your language by selecting Options, going to the "GUI" tab, and scrolling down to Language.
If you would like to try it out, please feel free to give us suggestions or feedback regarding any completed or incomplete translations. Thank you for your support and see you in game!
-They Hyper Universe Team