Seely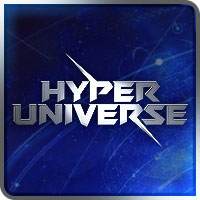 Hyper Universe Rep: 140
Posts: 20
Member
To aid with toxic veteran players and toxic new people, find a way to make commendations worth something. Either have them worth extra gp maybe 10 GP per commendation (potentially 70 per match just for not being a poop tube). Or have milestone rewards for commendations up to a hyper cube for every 100. Or both.

Encourages people to play with others AND be nice to them. The only way to get an obnoxious dog to stop barking is to shoot it or give it a treat. Treats are less expensive than bullets.

New people would be inclined to listen, vets would be inclined to actually learn how to help (many good players hurt themselves because they make their own team hate them, which, in a way, makes them really bad at the game). So elite players would actually become better at the game by being tricked into having the common sense not to screw themselves by making their own team want them to lose.

Highly competitive team games bring the worst out of players. It's the reason I don't play ranked or regular really and probably won't nor any other mobas. This one is actually just fun to watch and, for me, cathartic to play against AI like Tetris or Solitaire.

I have social (and mental tbh) issues that make competitive arenas a bad idea. I mention that because there are MANY people like me that simply do not realize it and the result is a toxic, angry, community. I love competing and improving and trying to be the best I can at really everything, but can't deal with the social aspect. To invite more people to play and help them not have a poor experience if they're not aware that they can't deal with toxicity like I am aware, putting a leash on the dogs is helpful. There's no curing them, like stupidity, but even the dumbest dog will follow the treats.

The commendation system is already there, perhaps make it work more in your favor if possible. If done right, it would take the work of reporting and following up out of it, or at least lessen it greatly.