HyperUniverseDB Mass Update, New guides!
LifeHU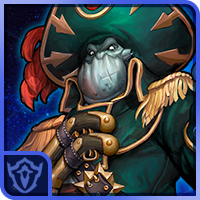 Hyper Universe Rep: 295
Posts: 29
Member
Hey guys, it's been a while since the last update for the website. Between running the tournament and college, it was hard to find the time and motivation. But now I'm ready to get back at it, and complete this website before full release next January. Site here:
http://www.hyperuniversedb.com
With season 0 of ranked come and gone, we all know how important it is for new players to learn the ropes of the game, so that our competitive matches will be full of capable players. I hope that this site will serve as a hub to allow just that, along with video guides (coming soon) on Hypers and the game in general.
I've added 3 new guides to the website, thanks in part to Ekram and Ripper.
Ripper - Tooth and Tops guide (
http://www.hyperuniversedb.com/tnt1.html
)
Ekram - Turner guide (
http://www.hyperuniversedb.com/turner1.html
)
Myself - Trakakhan guide (
http://www.hyperuniversedb.com/traka1.html
)
Other changes
All NA available Hypers now have Icons at the home page
Large images have been web-optimized to improve loading times
I'll be going over my previous guides and updating them to reflect patch changes, as well as new understanding of the Hyper. I also plan on having the item information of each item visible by hovering over the image.
With these 3 included,
http://www.hyperuniversedb.com
now has guides for Admiral, Blue Rose, Celine, Gelimer, Tooth and Tops, Trakakhan, Turner, Wukong and Zet.
I'll be updating the site more frequently and adding guides for different Hypers, so that users can find what they want.
I'll continue reaching out to the most skilled and experienced players in the community, to ensure the information on this website is high quality and accurate.
Until next time, Life