What happens to Hyper Universe after FTP launch...
Hegoken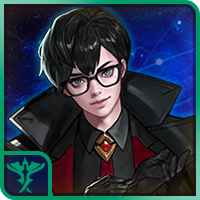 Hyper Universe Rep: 905
Posts: 67
Member
As many of you know, whether they want to admit it or not, Hyper Universe's reputation is known and it's not good. Most of the talk regarding Hyper Universe is almost always about the censorship, and how Nexon NA is handled/handling their communications with their fans, which is also in negative light.

For months the player base has been plummeting, then rising for a bit when it became free, and then dropped back down again. There are about 15000 people on average who own the game. Many of which were early supporters during the closed beta testing, in which they got the game for free. There is an average of 25-55 players online in Hyper Universe on average, fluctuating depending on what time of day and what day of the week. THIS ALSO INCLUDES AFK PLAYERS. Not impressive.

As a result of so few players queue times for the games are very long to the point where people leave the game after trying it, resulting in THOUSANDS of returns of the game. They have yet to break the 15000 players for more than a month... Even when opportunities for the game to be acquired for free came up. The player activities would spike a little then drop back down...sometimes lower than what it was.

The loyalists to the game who support the game and Nexon NA as well as the staff of Nexon NA, still continue to say that the game is going to be a success. Anyone who dares say otherwise or share doubts or opinions on their Discord channel, particularly around the censorship, are immediately attacked on the channel and chased off the Discord for bringing up negative light about the game, whether it's true or not. I have for that purpose stayed away from the Discord myself to avoid the toxicity of the CURRENT community of Hyper Universe.

As many know the game is going free to play and everyone will have access to this game. But with all that was exposed and known about what Hyper Universe entails, will people even want to be part of it at this point?

What I see happening to Hyper Universe is no different than what happened in the past events for players to play the game for free. I think the player base will spike, maybe even breaking as high as 35000 players who own the game. Afterwards I see the game dropping back down to 25000 owners of the title. I believe the average about of players playing the game will be around as high as 500 players online on average, and then dropping down to about 250 players on average. That being said, not even half the playerbase is going to put any money into the game. So it still won't generate much of a profit.

The reputation of Hyper Universe, Nexon NA's treatment to its playerbase as well as the Hyper Universe community has done some very serious damage. It is not outrageous to say that Nexon NA's refusal to listen to its once supporting fans has doomed this game. I would be shocked if the game stuck around for more than a year and a half.

It's up to the small amount of players to put in as much money as possible to keep this game profitable and alive. To that end, I wish them luck.

This is only my guessing based on what I have seen from Hyper Universe. What do you all think?
Is Hyper Universe going to survive?

13 votes

Yes

&nbsp

62%

(8 votes)

No

&nbsp

38%

(5 votes)