Support for fansite/wiki content creators
DuWryght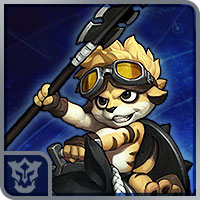 Hyper Universe Rep: 1,095
Posts: 168
Member
Hello those that read this.
I just want to know what will it take for the Official wiki to be mentioned on the main site? What content are you looking for? Similarly, can those that heavily manage the wiki garner similar rewards for generating HU content as streamers (doesn't need to be the same, but the gesture of generosity would be nice). It's primarily 4 of us, but we've turned that site out!
~DuWryght by your community.