LifeHU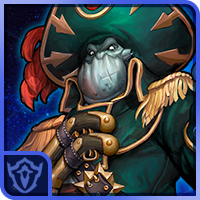 Hyper Universe Rep: 295
Posts: 29
Member
http://www.hyperuniversedb.com
Hey guys, figured I'd give an update on what to expect from the site in the future, instead of dropping updates randomly.
We will continue making Hyper guides, the next two will be Ryta and Perseus.
I'm working on an online loadout builder, so we can create builds quickly online and see stats without having to open up the client.
The site will be updated soon to show all available hypers.
I'll be publishing two game guides to go with the one on jungling, the first being about team composition, and the second about item building.
That's kinda what I've got in mind for the future, thanks to everyone for the support and feedback, it's really appreciated.
Until next time, Life