[APR 2-8] Hyper Universe Partner Streams!
LumosNXA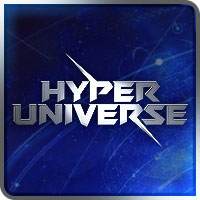 Hyper Universe Rep: 370
Posts: 59
Member, Administrator
Hey Hypers!
Wanna check out official livestreams of our Hyper Universe partners? We have a full roster of awesome streams planned for this week, so be sure to check it out below and show our partners some love!
To convert times from PDT to the timezone of your choice, use this handy converter tool
here
.
MONDAY 4/2
TUESDAY 4/3
WEDNESDAY 4/4
THURSDAY 4/5
FRIDAY 4/6
SATURDAY 4/7