Public Training Lobbies (While queued)
Caliko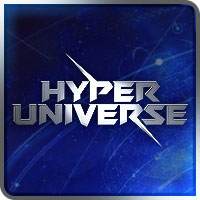 Hyper Universe Rep: 130
Posts: 6
Member
I think it would be great to have public training lobbies where up to 8 players can connect to a training room and free for all each other / instant respawn until their queues pop. They would only be able to change their own build/hyper, and the reset status button would be disabled. Cooldowns reset on respawn.

Same map as the single player training room, but multiple lobbies to choose from and connect to and practice things and mess around while waiting for queue.

Example:

Training Room 1 -- 5/8
Training Room 2 -- 3/8
Training Room 3 -- 0/8
Training Room 4 -- 0/8

It would also be nice to be able to spectate matches while waiting in queue.