[COMPLETE] Scheduled Maintenance 5/10
LumosNXA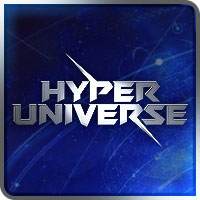 Hyper Universe Rep: 370
Posts: 59
Member, Administrator
Hey Hypers,
Hyper Universe will be undergoing a game update on
Thursday, May 10, 2018 at 7:00AM PDT (10:00 AM EDT / 11:00AM BRT / 15:00 BST)
.
We anticipate the maintenance to last approximately 3 hours, concluding around 10:00AM PDT (1:00PM EDT / 2:00PM BRT / 18:00 BST).
Please note that the estimated length of time for each maintenance is subject to change without notification.
When
:
Los Angeles PDT (UTC -7): 7:00AM - 10:00AM
New York EDT (UTC -4): 10:00AM - 1:00PM
Sao Paulo BRT (UTC -3): 11:00AM - 2:00PM
London BST (UTC +1):  15:00 - 18:00
What
:
The following will be unavailable:
All Hyper Universe Game Servers
The following will be added:
New Hyper, Dr. Schmidt, will be added HERE
4.4 Patch Notes will be available soon
Patch version: 4.4.00006
-Hyper Universe Team