Slowtown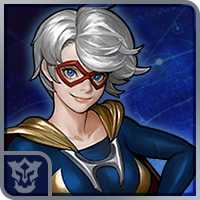 Hyper Universe Rep: 120
Posts: 2
Member
Hi, it's my first time speaking here, so I do not know if my message will have the reach I want, but it does not cost anything to try.

Before going straight to the point I will explain my relationship with this game and how I took the initiative to ask for help in the forum ...
I knew Hyper Universe by exploring a wish list on Steam, it was love at first sight, especially for characters designs and action style. I searched during nights all about the game, inspirations, teasers, scheduled dates, keys giveaways and anything that would bring me closer to experiencing the gameplay.

Finally at the end of last year I got an early access and I met a community from my country who played a lot with me, I made many friends online that I still keep in touch.
Unfortunately that fun did not last long and that's what I want to talk about in this post, the game is with very few active players.
In one week logging in the most I've seen online were 36 people, also I spend 46 minutes in a queue for a regular match on the South America server and did not find ANYONE.

I'm sure this is not the first time a player complains about this, but I do not want to give up. I love this game so much and I divulge whenever I can, but I am not influential enough to increase the playerbase. I like NEXON, I usually do not get disappointed, but with Hyper Universe it seems like they don't give a damn about popularity. I don't understand, they made so much propaganda about the launch of Maple Story 2, it reached thousands of people who didn't even know the first Maple. As for Hyper, the highest peak of players was in early 2018, right now we barely reached 100 people online. Its so SAD!
I'm from South America and I want more content !! I want more advertisement about the game! I want to find a match in less than 5 minutes! Please, Nexon, help me to help you! Make this MOBA have the reach it deserves... Don't let it face the same destiny that Master x Masters did.

My final question is: How did we got in this situation? Was that censorship thing? Is there anything me and others players can do to ressurect the game?? Let me know, please, i want to find a match in less than 8 minutes!
Thanks for reading.