Hype Train Emblem (when is going to be issued)
UniversalHype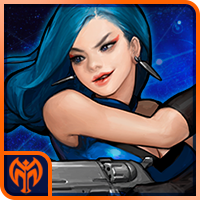 Hyper Universe Rep: 120
Posts: 9
Member
EDIT: I just got the email. It was in the SPAM folder. Thanks.
___
Hello. The signup page for the newsletter is no longer functional and I have yet to receive a single newsletter since I signed up on July 5, 2018. Based on the original confirmation signup email I received it appears that the Hype Train emblem is going to be emailed as a code. When exactly is this code to be issued? Is it going to be an in game code or an Xbox redemption code? I am looking forward to getting this emblem. Thanks.
Since the signup page is no longer functional does that mean it is too late for others to sign up for this emblem? Is this just a temporary issue?
Original Tweet about emblem:
Link to no longer functional page to signup for newsletter:
http://hyperuniverse-xbox.nexon.net/en/microsite/xbox