Louis basic combo tutorial.
Mjnigguz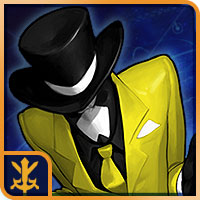 Hyper Universe Rep: 240
Posts: 42
Member
Hey guys decided to jump in and get a basic combo tutorial for Louis out there. This is not a difficult one to follow it is very simple and breaks down pretty much the ins and outs of Louis and how to be a decent assassin with him. If you can master basics you can invent new ways to open him up and take out your targets.
https://youtu.be/XzGFWZsYAjc
Unfortunately the embedding didn't work properly.