Summer Vacation Fan Art Contest - WINNERS EDITION!
RazielWarmonic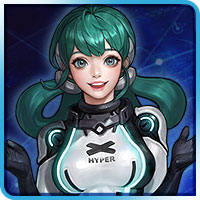 Hyper Universe Rep: 2,300
Posts: 166
Member
Hello everyone!
We got some GREAT submissions from our fan art contest, making it super difficult for us to decide. Some pieces we had to look at more than once to find everything that was in it, and some we just sat mouth agape at the mastery of technique that was used. We ran a poll inside our own team and the below pieces came out on top (by a small margin)!
Reminder of prizes for the following winners:
Grand Prize: A Hyper Universe T-Shirt + 15,000 NX
Second Place: 10,000 NX
Third Place: 5,000 NX
1st Place: Bikini Yuna by @ArtNotHearts
Notes: We loved all the small details in the background of this one. Combined with the smooth and vibrant artstyle, it was a clear winner for us!
2nd Place: Trakakhan and his Rubber Ducky by @gurzy
Notes: This well composed piece just channeled the word "fun" for us, and we all fell in love with the duck's face. He's the real star of the show here.
3rd Place: Ryta's and Valter's Contract with Cain by @Wyvernsmasher
Notes: This deviousness felt just like Cain. Combined, again, with the small details in the background (Yuna trying to force Ignicia in the water, Signal buried in the sand) went into the decision for picking this piece.
CONGRATULATIONS TO ALL THE WINNERS!!
I will be in contact with you VIA private messaging here on the forums to gather the appropriate info to distribute your rewards.
ORIGINAL THREAD HERE.