Free to Play Launch Hyper Predictions
SyR_SnOw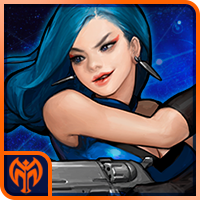 Hyper Universe Rep: 1,440
Posts: 111
Member
So I came up with a little theory on which new Hypers will come out at launch. Galumba, Red, Tae, Camilla, Dr Schmidt, Han. Now lets breakdown why I made these picks. Since the ama they already confirmed they aren't trying to "catch up" per se, so I don't see the devs completing a role. Plus that means we won't have anything to look forward to for certain roles until they get developed. Currently we're missing, 2 tanks, 1 bruiser, 2 assassins, 2 specialist, 3, supports and 2 strikers.
Galumba: He is in the official trailer and has been gaining popularity in the community. Just makes logical sense for him to be there at launch plus WE NEED NEW TANK!
Red: This one is obvious.
Tae: He was already teased during the community vote and finished in 2nd place.
Camilla aka Succubus: I know I said Red is obvious, but this one is even more OBVIOUS.
Dr Schmidt: Now although he hasn't had that much exposure if the devs were going to drop multiple Hypers in a role it would be support. Since Maya is the LATEST Hyper in Kr I just don't see us getting her that soon.
Han: The fox tail archer, I feel like its only fair that we get Han before Rin.
Now of course I could be wrong, but I really hope I'm close especially when it comes to the number of new Hypers. If we git 6 at launch that means we will only be missing 6 Hypers.
A lot better than 12. What do you think? Drop a post and let the guessing games begin.
PS
inb4 they drop a new hyper that isn't out in Kr
UPDATE
After some talking to Predictable the list is now, Galumba, Red, Camilla, Tae.