Welcome new players! Hyper guides here! (
LifeHU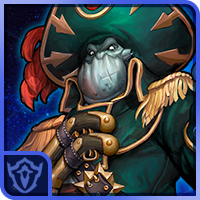 Hyper Universe Rep: 295
Posts: 29
Member
To any new players who joined us for F2P, welcome! I've created a website just for players like you who are interested in improving at the game, it features in-depth character guides for Hyper Universe
http://www.hyperuniversedb.com/
now has guides for Admiral, Aisha, Blue Rose, Celine, Gelimer, Green Pit Bull, Kurenai, Liu, Michelle, Pinky, Signal, Tatyana, Tooth and Tops, Trakakhan, Turner, Wukong and Zet.
More guides are on the way, along with a general guide for HU.
Note: Some of the older guides "Celine, Gelimer, Admiral" may need to have their items tweaked slightly to account for patch changes, however the actual GUIDE part is still intact. Whether that's the skill breakdown, pro/cons, tips, and videos.