LifeHU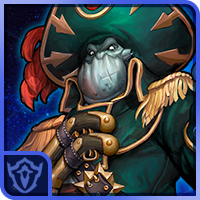 Hyper Universe Rep: 295
Posts: 29
Member
http://www.hyperuniversedb.com/jungle.html
This guide will give you a solid overview of jungling in Hyper Universe. It covers spawn timers, jungling roles, jungle routes, and much more. This is part one of a full Hyper Universe guide that I plan on releasing incrementally. There's still more I will be adding to this guide, however, due to a backlog of Hyper guides that need to be uploaded, I will be focusing on getting those up. You can expect a Ryta, Ignitia, and Curse Eye guide to be up soon!
Until next time, Life
P.S. Shoutouts to the people that helped me write this guide, especially Ripper for helping me with spawn timers.