Hegoken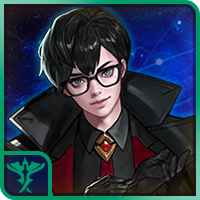 Hyper Universe Rep: 1,225
Posts: 81
Member
So Hyper Universe is certainly a highly disputed game. Some love it, some hate it, but neither hate the gameplay. Regardless, the player base is dwindling as I predicted in earlier forum posts that I made weeks ago.

But why? Why is a game everyone enjoys the gameplay for the most part failing to be a success? Why is the community so divided and heated when it comes to Hyper Universe?

The answer is quite simple. Nexon's failure to dedicate themselves to their PAYING/TRUE SUPPORTING fans. Money makes the world go 'round, and in this case, keeps the lifeblood of the game pumping.
When a player dedicates time and money into a game, they feel inclined to stick with it for a lot longer because of the resources they poured into it.

1) Censorship (the first step)
Unfortunately Nexon really made things difficult for the fans to invest time and/or money in their game. When they refused to listen to their fanbase regarding the censorship debocle they proved that the interest of their established fans (about 400-500 PAYING players in closed beta) was not anything they cared about. They cared about their own agenda, and reducing the sex appeal was their top priority. No compromise with the toggle button or anything. In fact they were willing of dumping more money in censoring the game for art being recreated than pretty their wallets with cashflow of sexy skins from upcoming sexy characters.

2) Poor Publicity (Trickle effect)
By doing this they killed the majority of their established fanbase that dumped tons of hours into the game. News got our fast and everyone started to learn about the censorship and how Nexon not only refused to listen to its fans but even started ridiculing the fans who were speaking out against their change. This poor word of mouth really hurt their chances of getting many more players who may have been uncertain of trying the game and outright stopped players who are against censorship of even trying it.

3) Dividing the Fanbase (Snowball got bigger)
The fanbase grew divided, those who supported Nexon and their censorship and fan treatment, and those who didn't. The discord, a platform to discuss matters of Hyper Universe stopped being a place for discussion. Fans who were against the censorship would get attacked and flamed off the channel and anyone who did not agree with everything Nexon did would not be welcome. The fans began to attack each other, and people outside of the community looking in could see how malicious they were to one another. Another reason for new players to get involved with Hyper Universe

4) Queue time from lack of players (Now it effects everyone)
So with the drastic decrease of active players (sitting in the menu screen doesn't mean you're playing) the queue times to even get into a game increased drastically. With so few players it seemed if you even got into a game you'd be getting in a game with nothing but AI opponents. Some queue times would take up to 20mins or longer. There are a few LOUD players who keep saying they only wait 1-3 mins to get into a game, but the evidence is in the contrary. Many players end up leaving the game due to wait times between games is far too long.

5) Too scared pay/support (Now everyone anticipates the fall)
Not many players are going to pay for skins or anything in the game because players are smarter than Nexon believes. Players can see the low amount of active players and how it is still dwindling. There is very little point of buying skins or anything in this game that would only be shut down later and NOT REFUNDED. In fact, it even states upon buying a skin that there are possibilities of changes to the skin at a future date. Now the average intelligent players won't even dare put a dime on this game and Nexon's risky business practices.

So as you all can see Censorship wasn't the ONLY reason for this games fall, but it definitely was the trigger that caused a chain reaction to the fall of Hyper Universe.

So what do you all think? Was there something I missed? Share your thoughts!