Are you kidding me or you just retarded ?!
Shakrina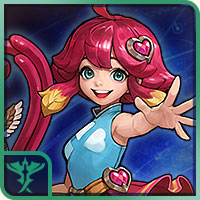 Hyper Universe Rep: 780
Posts: 74
Member
Just received a penality message for leaving too lot of games with... 3 of yours epics stupids bots as mates ! Your bots (as mates) are so retarded, when u pick a tank or a supp they pick : 2 supp and a brawler while enemy bots team pick 2 HC carrys, a fat tank and a supp = No way for win !
I allready waste each days 2 houres for try start ranked. Now i get sanctionned for wont play with your retarded bots ?
Fix this or just just perma ban me.
Seriously Nexon you are a new kind of alchemists, you transmute gold in sh*t.