Community Tournament - Free Agents
LumosNXA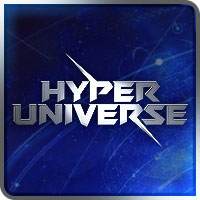 Hyper Universe Rep: 370
Posts: 59
Member, Administrator
Hey Hypers!
Registration is now open for the Hyper Universe Community Tournament on May 12.
We know that some teams may be looking for 1, or maybe you are a free agent but need a team! Well, you've come to the right place. Here you can find a team, find a player, and then go sign up for the tournament!! >>
https://challonge.com/HyperUniverse
For free agents, please leave the following info below. This is to guide ya in the right direction to finding a team.
- Main Hyper played
- Secondary Hyper played
- In-game name
- Server
- Any competitive experience?